Business and Facilities Office
The Massapequa Public Schools Business and Facilities Office consists of these departments:

Accounts Payable, Payroll, Benefits and Purchasing - Our employees in the Payroll, Accounts Payable and Purchasing Departments efficiently disperse funds in accordance with accepted accounting practices and New York State Education Law.


Buildings and Grounds - Our Building and Grounds Department personnel attentively maintain our ten school buildings, district offices and transportation garage in addition to approximately 134 acres of school property.


School Lunch - Our School Lunch Department operates cafeterias in each of our schools and prepares and monitors the nutrition of our children's lunch menu.


Transportation - Our Transportation Department prepares all bus routing and contract services to safely transport the students of our district to our schools as well as private schools.
Business Office - Public Documents
FINAL ANNUAL BUDGET

The 2021/2022 school budget presents a detailed line-by-line listing of anticipated, projected expenditures.

SCHOOL BUDGET INFORMATION

Please visit our School Budget page for the most up to date budget information, presentations, Budget Insights, absentee ballots and budget results.

ARP-ESSER FUNDS PLAN

The 2021-22 enacted state budget includes language requiring school districts that receive funding from the Federal Elementary and Secondary School Emergency Relief Fund allocated by the American Rescue Plan Act of 2021 to post it on their website. Please view this document for allocation of funds.

CAPITAL IMPROVEMENTS

View a list of proposed projects and cost estimates.

DISTRICT RESERVES PLAN

Saving for future projects, acquisitions, and other allowable purposes is an important planning consideration for local governments and school districts. Reserve funds provide a mechanism for legally saving money to finance all or part of future infrastructure, equipment, and other requirements.

FACILITIES BOND INFORMATION

Please visit our Facilities Bond Information webpage for bond information, updates, presentations and photos.

BIDS

View a list of bids, specifications and opening dates. Includes link to YouTube Live Stream of bid opening.

DISTRICT-WIDE SAFETY PLAN

The District-wide Safety Plan was written to comply with the requirements of the New York State Safe Schools Against Violence in Education (SAVE) legislation. This Plan is a general, overarching document that can be shared with the public and posted on school district websites.

LEAD TESTING INFORMATION and REPORTS

In compliance with the New York State Department of Health (NYS DOH) regulation titled Lead Testing in School Drinking Water (10 NYCRR Subpart 67-4), we performed an updated inventory of all water outlets in the District and another round of sampling of all applicable water outlets. (December, 2020)

MERCURY VAPOR FLOORS INSPECTION - DISTRICT LETTER

Letter from H2M to the district regarding results of floor inspections (May, 2019).

NASSAU COUNTY TAX EXEMPTION FORMS

Please visit the Nassau County New York website's Exemption Forms page for tax exemption forms for homeowners, business owners and other qualifying organizations and groups. The application, eligibility and administration of all assessments and exemptions for property tax purposes is administered by the Nassau County Department of Assessment.

NYS PUBLIC EMPLOYER PUBLIC HEALTH EMERGENCY PLAN

This plan has been developed in accordance with NYS legislation S8617B/A10832.
District Committees
BOE AUDIT COMMITTEE

BOE BUDGET & FINANCE COMMITTEE

BOE BUILDINGS & GROUNDS COMMITTEE

DISTRICT SAFETY COMMITTEE
Business Office - Employee Forms & Resources
EMPLOYEE FORMS (Password Protected*)

*Employee forms can be viewed by staff members only. All staff are required to sign-in using thier Google MSD23.org account.

OMNI GROUP RESOURCES (Password Protected*)

*The Omni Group Resources page can be viewed by staff members only. All staff are required to sign-in to the website by clicking the red "sign in with Google" button and then entering thier Google MSD23.org account credentials.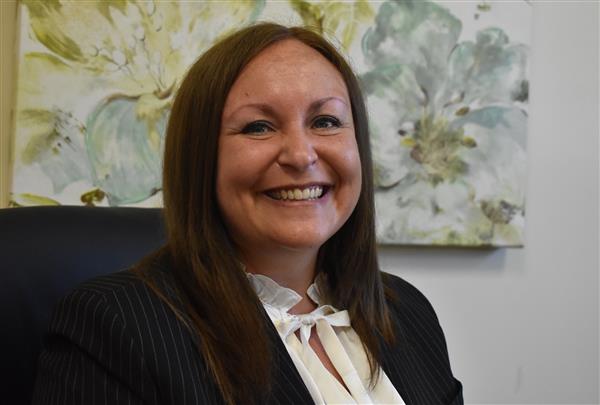 Contact US
Lisa Silveri
Executive Director for
Business and Operations
Massapequa Public Schools
4925 Merrick Road
Massapequa, NY 11758
(516) 308-5020
lsilveri@msd.k12.ny.us

Business Department Contacts
Massapequa Public Schools
4925 Merrick Road
Massapequa, NY 11758

Business Administrator and Purchasing Department
(516) 308-5020

Payroll Department
(516) 308-5030

Facilities and Operations Department
(516) 308-5040

School Lunch Department
(516) 308-5745

Transportation Department
(516) 308-5065